The holiday season is fast approaching (where I live) and I thought that I'd show you some bookish things that I wouldn't mind getting for the holidays *wink wink, nudge nudge* Anyway, enjoy!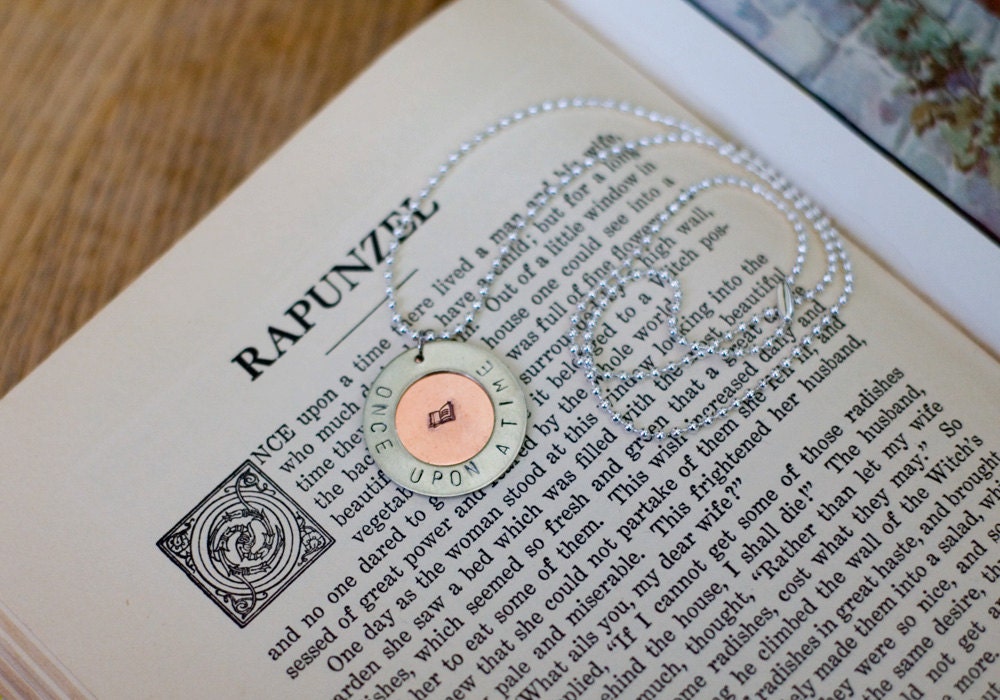 The Once Upon a Time Necklace courtesy of the CharmedByBooks Shop on Etsy!
This necklace is so pretty *stares longingly* I would definitely buy it for all my bookish friends and even myself. This necklace is also hand crafted and hand stamped, I seriously would buy myself one ahh.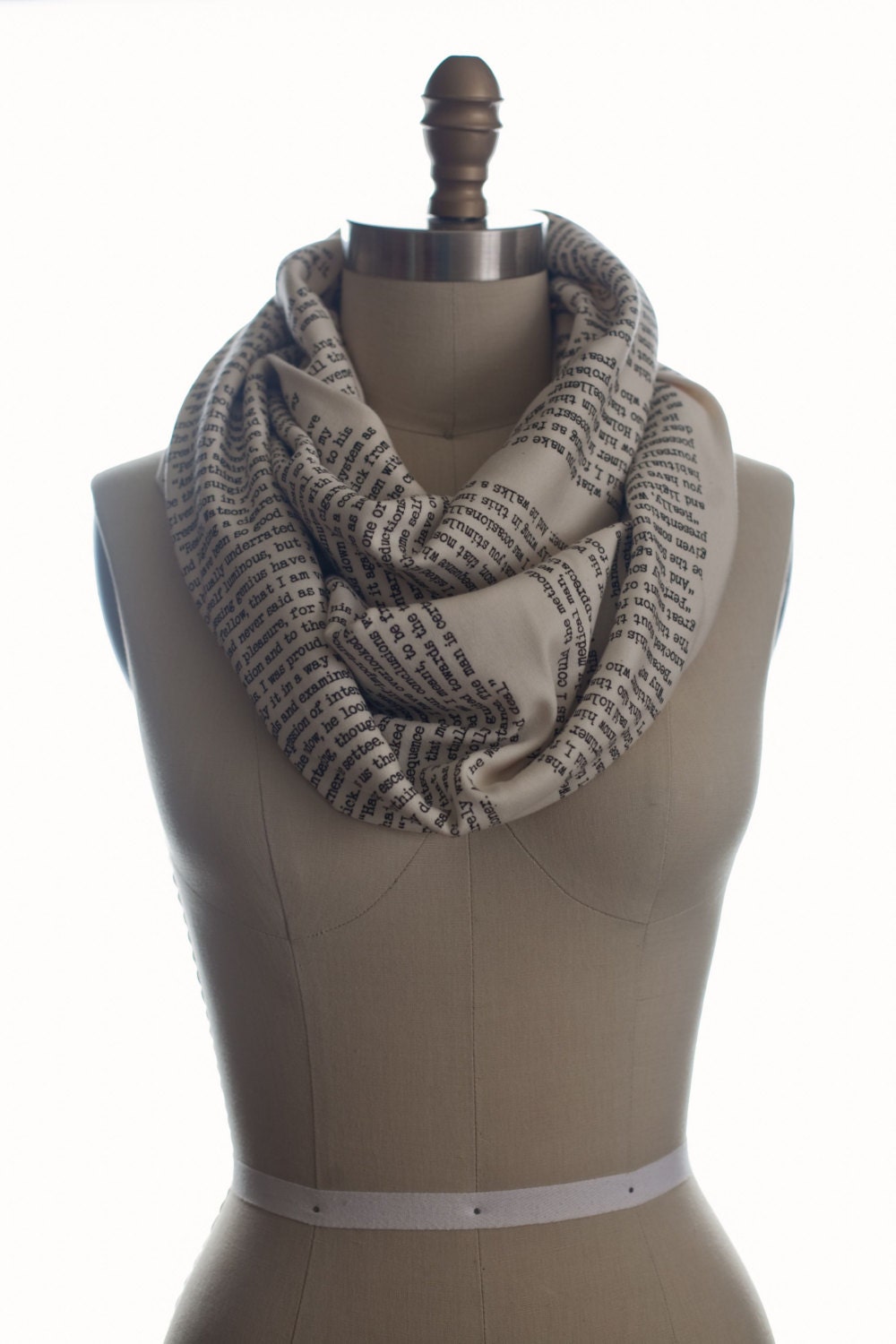 Sherlock Holmes Book Scarf courtesy of the storiarts shop on Etsy!
This scarf has quotes from the Sherlock Holmes books and it is simply gorgeous. The shop also sells some Jane Austen scarves I believe and they are also just as pretty! This scarf is a little on the expensive side (45 dollars per scarf) but it is so pretty and unique! The scarf is hand made and it just looks so comfy! I would object to one of these lovelies.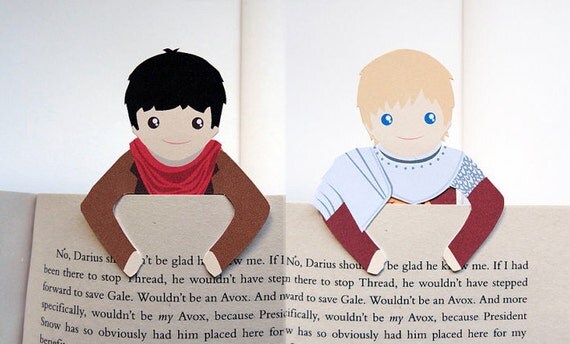 Bookmark Set: Merlin and Arthur courtesy of the bethydesigns shop on Etsy!
It's no secret that I love BBC and one of my favourite shows is Merlin. These bookmarks are so adorable and cheap, I would totally want one. The actual figures aren't book related but it is a bookmark so it counts! The shop also sells Harry Potter and Doctor Who bookmarks!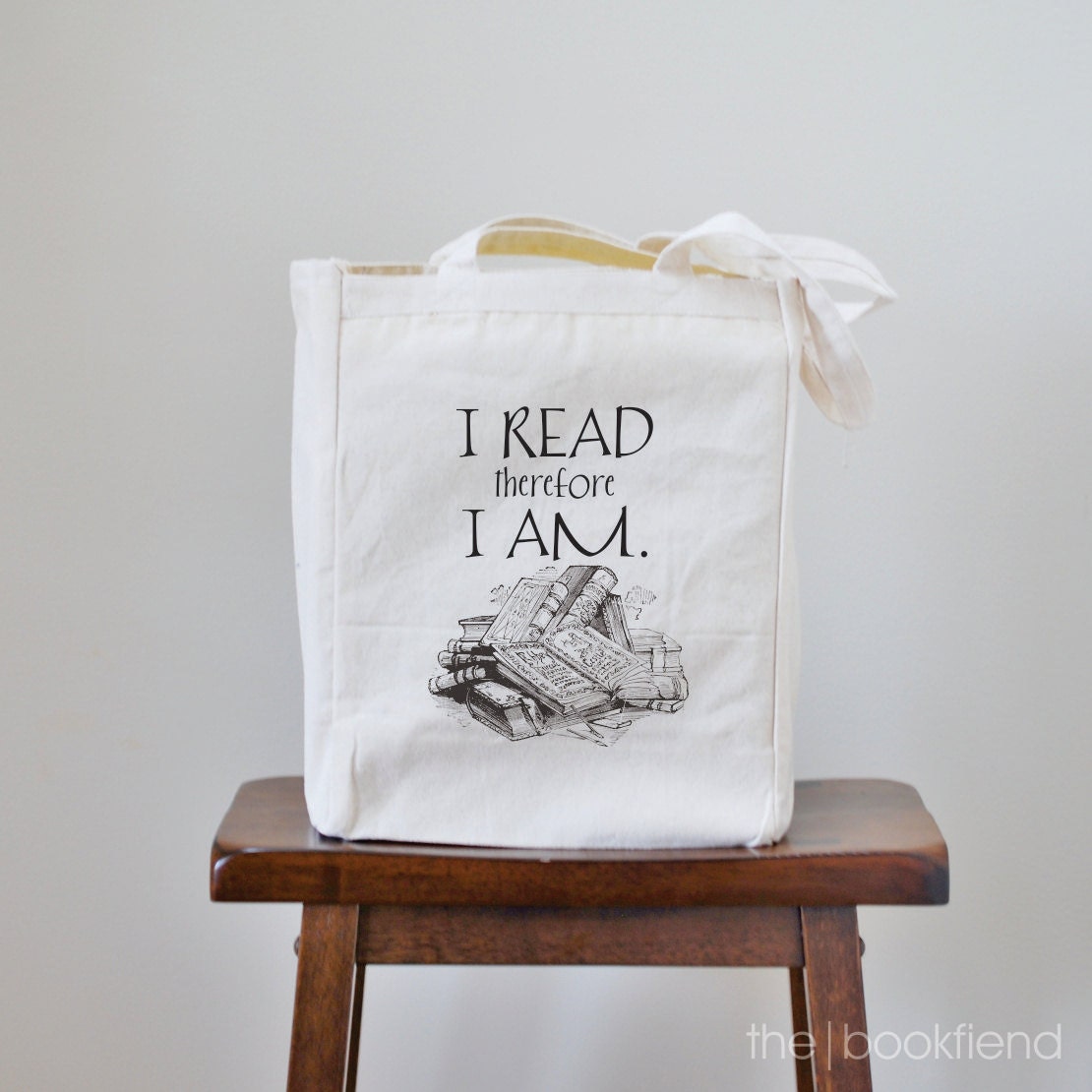 I Read Therefore I Am Tote Bag courtesy of the BookFiend shop on Etsy!
This tote bag is so adorable, I love it! This shop sells a bunch of book related tote bags and awesome stuff with quotes from Harry Potter, Lord of the Rings and other miscelleanous books. I can totally imagine myself going to the library or the book store sporting this little treasure for all my book needs.
And that's it! I know it isn't much but hey, I tried! Most of these items come in slightly different version so go check those out. And I know these are all on Etsy. Etsy is a pretty magical place to get gifts to be honest.
Did you like any of these gifts or a different version of these items? Do you have another gifts in mind? Would you buy these for yourself or someone you know? Let me know!